Being a Westat Field Data Collector Changed Breanne Beals' Life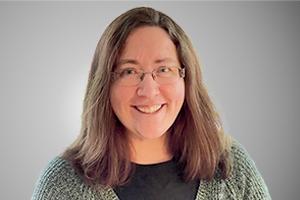 How many people can say that their job changed their life? Probably not many, but Breanne Beals, who was a field data collector at Westat for nearly 6 years before being promoted to a field supervisor in 2022, states definitively that her first job with Westat significantly altered her life.
As a field data collector, Beals gathered high-quality data from survey respondents on subjects ranging from energy consumption, supported employment for people with disabilities, to the effects of some behaviors on Americans' health. Data are the backbone of research studies—laying the groundwork for analysis that helps inform policymakers about issues ranging from health, education, transportation, food insecurity, and criminal justice to the effectiveness of programs and policies. In this Q & A, Beals discusses why applying to be a field data collector was the best career decision she ever made and its impact on her life.
Q. Why did you apply to be a field data collector?
A. I had a really stressful job as an apartment property manager—working long hours with little financial reward. My uncle, then a field data collector for Westat, told me how much he enjoyed his job and encouraged me to apply. I did and found that I could work part-time and be better compensated than I was in my prior job.
Q. What characteristics and skills do you need to be a field data collector?
A. They should be outgoing, friendly, good communicators, and self-starters, and have good telephone and computer skills. The job is perfect for people who want a part-time, flexible schedule like parents or retirees. Being a people person myself, it was perfect for me!
Q. What kind of training did you receive? 
A. The training for this job is extensive and very supportive. Westat wants to see their field interviewers succeed. Training covers the very basic person-to-person skills to help build the confidence to approach a front door and talk with ease to possible participants. Training gives us an in-depth look at our study so that we understand it and can easily communicate what the study is about and why it is important to our participants and community.
The training also includes everything you need to know to do the job: technical training to learn the systems we use, how to properly administer an interview to ensure we are collecting the highest quality data possible, and how to effectively communicate with people to engage their interest, and, ultimately, achieve the goal of an interview.
There are a variety of activities to engage any type of learner. We have videos that we watch of people role-play working in the field and doing the job. There is a comprehensive field procedures manual that explains every aspect of the job, and there is classroom-style training where a specialized trainer teaches us about and how to do the job. We also perform a number of different role play scenarios with each other to help cement all the new skills we are learning and to get feedback from each other, our trainers, supervisors, and managers to help us fine-tune our skills. 
Q. What challenges did you face in the job? How did you get through them? 
A. The biggest challenge we all face in the field is the unwilling participant. The best way to get through this is to never take an unwillingness to participate personally. You may have just caught the respondent on a bad day. It is often helpful to ask for a better time to return. When reapproaching these households, it is best to be friendly, professional, and open minded, ready to build a rapport with them. 
As a field interviewer you must plan your work and work your plan. This is a very independent job. We make our own schedules, and that flexibility is fantastic, but one must follow through to be successful. In my experience, I have always had supervisors that motivate, congratulate, and support my hard work. That makes it easy to want to perform well and help my team shine.
Q. What are the different ways to interview someone?
A. The first step is always to establish a rapport with the respondent, the person being interviewed, and explain the importance of their contribution to the study. This is important for all studies, no matter the topic. Then, I ask a set of prepared questions and enter the answers into a laptop I've brought to the interview. This approach is called computer-assisted personal interviewing (CAPI). For some interviews, the next step may be to gather more personal information by passing the laptop to the respondent to enter their answers into the laptop themselves. This interviewing approach is called audio computer-assisted self-interviewing (ACASI). Depending on the study, the respondent may be asked for biomedical samples, which I, as the field interviewer, would also collect. The approaches used all depend on the nature of each study.
Q. How did being a field interviewer change your life?
A. For several years, I collected data on the health of people in the U.S. The more I interviewed people, the more I learned about the long-term consequences of poor health choices, so I decided to adopt healthier choices for myself. I feel better than ever!
Q. What did you like most about being a field data collector?
A. I felt I was making a difference in the world. The data my colleagues and I collected led to positive changes in national policies and people's lives. I enjoyed meeting the survey respondents, and I liked the variety of studies and the flexible work schedule. Training for this job taught me important life lessons. Finally, I felt appreciated and supported by my supervisors.
Q. What do you like about working for Westat?
A. Westat is a phenomenal company with a very supportive and inclusive environment. It's very fluid here so field data collectors can work on a variety of interesting studies and easily move from one project to another. And I must add, the pay is amazing!
The data my colleagues and I collected led to positive changes in national policies and people's lives. I enjoyed meeting the survey respondents, and I liked the variety of studies and the flexible work schedule. Training for this job taught me important life lessons.
- Breanne Beals, Field Supervisor