Jennifer Kuo to Become Westat's New Public Health Practice Director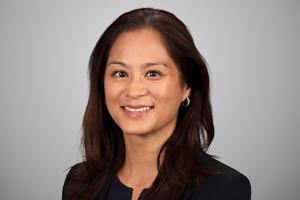 Effective March 1, 2023, Jennifer Kuo, MHS, Vice President, has joined Westat's leadership team as our new Public Health Practice Director, reporting to Patricia Shifflett, MS, Health Sector Lead. Her expertise will be invaluable in further building our capabilities and services to meet our clients' needs.
Ms. Kuo joined Westat in 2021 as a Vice President in Behavioral Health and Health Policy, and has been part of a team leading planning for our health sector. She has 20+ years of experience in federal government consulting and working across HHS agencies. Ms. Kuo brings extensive experience as a leader with responsibility for shaping strategic direction, managing business growth, building relationships, and ensuring project success.
She is an expert in technical assistance and in designing and implementing initiatives to increase the capacity of organizations to achieve improved outcomes. Her work leads to the identification and dissemination of promising practices based on successful innovations and to the development of actionable products and other resources to support implementation. Ms. Kuo has served in many corporate roles and is currently a sponsor of the Technical Assistance Community of Practice, which focuses on coordinating and connecting technical assistance capabilities and experts across practices and departments at Westat.
"We congratulate Jennifer on her new role at Westat and look forward to collaborating with her to continue the incredible work being done within our Public Health Practice to improve lives," notes Shifflett.