Diversity & Inclusion
Westat fosters a collaborative, inclusive, team-oriented environment. Our commitment to diversity extends to our clients, vendors, and business partners.
We embrace diversity and inclusion by promoting the principles of equal employment and affirmative action throughout our recruiting and employment practices. Our diverse staff population engenders unique and varied perspectives that drive creativity and innovation helping Westat to remain an industry leader.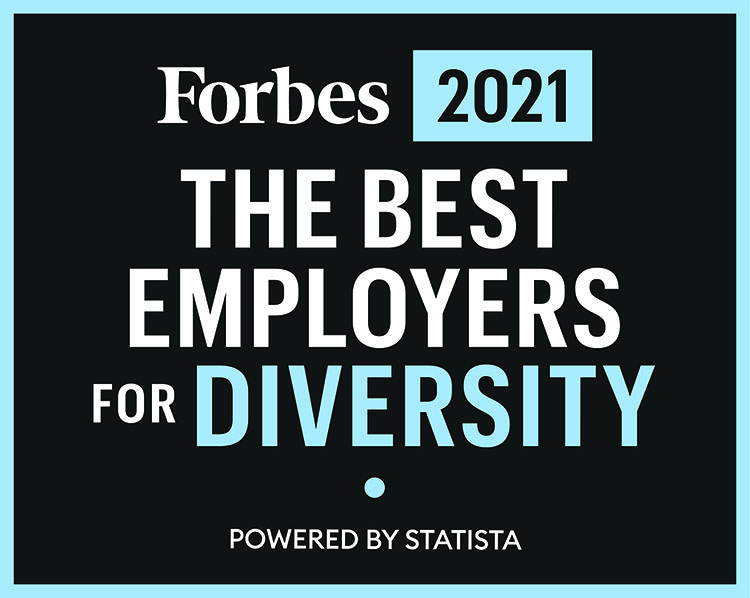 Forbes 2021 America's Best Employers for Diversity includes Westat in its ranking. The list is based on an independent survey from a sample of 50,000+ Americans working for businesses with at least 1,000 employees.
We proactively reach out to protected classes, including veterans, persons with disabilities, women, and minority organizations. Qualified applicants are considered in a nondiscriminatory manner regardless of race, creed, color, religion, sex, national origin, age, veteran status, disability, marital status, sexual orientation, citizenship status, genetic information, gender identity or expression, or any other protected status under applicable law.
Since inception, Westat has proudly employed a population strongly represented by women and minorities. We know diversity and inclusion are critical to maintaining our vibrant corporate culture and overall business success. Through our commitment to a diverse and inclusive workforce, Westat provides groundbreaking and high-quality statistical research and analysis to our equally unique and diverse customers around the world.
Our EEOP Utilization Report is available upon request from the EEO/AAP Coordinator, Human Resource Services.