Brad Edwards Co-Edits Special Issue of Survey Methods: Insights from the Field (SMIF)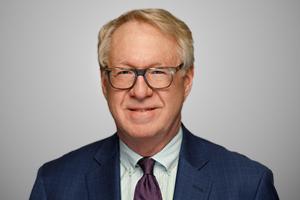 Brad Edwards is a co-editor of a new special issue of SMIF: Fieldwork Monitoring Strategies for Interviewer-Administered Surveys. Mr. Edwards is a Westat Vice President, Director of Field Services, and Deputy Director of the Large Surveys Practice. The new issue focuses on lessons learned when working with different fieldwork monitoring strategies in various settings. It provides a platform to share valuable knowledge on best practices, strategies, and tools.
The genesis for the issue was a 2018 workshop on field monitoring convened at GESIS of the Leibniz Institute for the Social Sciences. There, participants shared information about challenges and successes in managing interviewer-administered surveys, and focused on techniques and approaches for monitoring data collection and improving data quality.
"The European context makes this a unique effort," Mr. Edwards notes. "Europe has recently reached a critical mass of experienced survey professionals focused on field interviewing and quality improvement. I'm happy that Westat could be part of it."